Is Wet Fabric Permanently Damaged?
5/24/2022 (Permalink)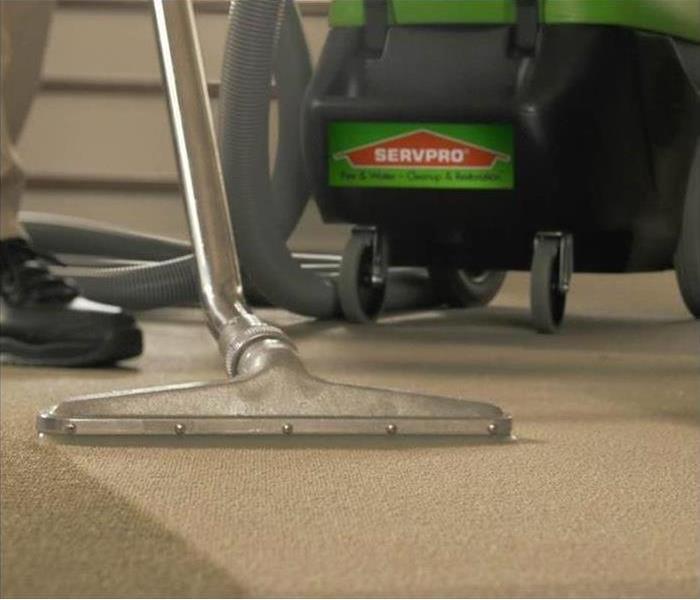 If your property is overtaken by water you need to call the professionals. Call SERVPRO today for remediation assistance.
Hotel Businesses that Require Commercial Water Damage Restoration in Closter can Reach Out to SERVPRO for Professional Carpet Cleaning and Restoration.
Are Wet Carpets Complicated to Clean?
Carpet cleaning can have several complications that could impact your Closter Business. One issue is that carpet fibers can quickly absorb moisture, grime, and microbial infestation when exposed to moisture. With older carpets, it may not be possible to contact the manufacturer for cleaning instructions, which means technicians may have to conduct pre-testing to discover the most effective carpet cleaning method. While waiting for a professional assessment from a SERVPRO technician, it may be worthwhile to restrict foot traffic over the affected area by staff and customers. Foot traffic can compress fibers in a wet carpet, making the restoration process longer and less likely to return to a pre-damaged condition. Often, drying the carpet while effectively mitigating loss may not entirely repair the carpet fibers.
How Do I Get the Grime Out of Thick Carpets?
Hotels frequently use thick carpets, which may require commercial water damage restoration services in Closter, should they become wet. Our technicians can use emulsifying powders on thicker mats, which can absorb grime without introducing further moisture. Using a wet/dry vacuum, our team can remove both the emulsifying dust and any soiling that may be present. We usually complete the carpet cleaning service by buffering it with a rotary machine. These fast-rotating mechanical cleaners can buffer carpet fibers to return a thicker carpet to its pre-damaged condition without risking causing harm. In some circumstances, we may utilize spot stain removal to restore your business to its pre-damaged condition.
How Do I Restore a Carpet fromStart to Finish?
Identify the type of carpet or contact the manufacturer for cleaning advice
Dry the mat while using a cleaning solution or hot-water extraction
Buffer the mat and perform spot stain removal for any areas of soiling that remain
To reduce the chance of permanent damage to carpets in your hotel, contact SERVPRO of Northeast Bergen County at (201) 244-0100.